"I often say to couples I see, 'You can be right, or you can be married. Which is more important to you?'" — Terry Real
One of the more uncomfortable therapeutic aspects of working with couples in relationship crisis, is the role we therapists seem destined to forever trip around: playing referee between two teams, each utterly convinced of, and and emotionally invested in, a subjective truth based on a combination of facts and interpretations of their individual experiences. And because neither team feels safe in the vulnerability required to listen non-judgmentally and explore each other's perceptions, they instead become entrenched in their defensive positions and the need to BE RIGHT about their subjective experience being acknowledged as the ONE TRUTH of whatever events have transpired.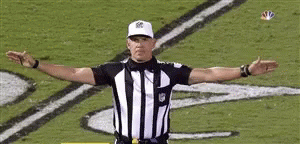 Entrenchment feels stable to many of us. We get to dig in our heels and lock our knees on an issue, to use anger as a defense and a fuel to hold that stance. We invest in our conviction, to the detriment of all comers against our position. It feels strong to us. It is, unfortunately, about as far from intimate as we can get. And the things we say from within those entrenched positions is likely to have a damaging effect on the relationship, short- or long-term.
I first learned about the idea of "subjective truth" in an undergraduate philosophy class, the context of the surrounding discussion long lost to the dim murk of time and a probable degree of hangover (then, not now). But I do remember the professor's illustrating comment: "I could give the same set of facts to three different people, and have each of them extrapolate a different interpretation of those facts into what becomes for them their subjective understanding of those facts, and therefore, becomes their subjective truth." Couples stuck in entrenchment dynamics will have the same challenge: each has an interpretation of what happened that fits their internal narratives about themselves, their partner, the relationship; each is convinced they are right, and the Other is committing some treasonous act of "revisionist history".
"Defending our position is the opposite of addressing it. And commitment to a relationship entails addressing, processing, and resolving our personal and mutual issues. If we fear real closeness, we will run from the thought of such a process. We have to feel safe enough to look at what we might have kept hidden in ourselves or avoided addressing in our partner. Of course, most of us have the knack of not heeding what we know will require a difficult or painful response. But such denial can cost us our own sensitivity and vulnerability." — David Richo, How to Be an Adult in Relationships: The Five Keys to Mindful Loving (Shambhala Books, 2002)
Many of my clients lament, "I just want my partner to UNDERSTAND what it's been like for me, my experience," or point of view or perspective or the like. But instead, when a contentious topic hits the table and provokes each partner to their respective defensive entrenchments, it's generally a signal that one or both parties are taking something personally, feeling attacked or harshly critiqued, and they are taking to the trenches because it hurts too much to stay present and explore whatever it is their partner is trying (effectively or not) to communicate.
Entrenchment often means invalidating (or trying to) each other's felt experience, their perception and perspective. This often manifests in the counselling room through myriad variations of a familiar dynamic:
Partner A: I feel really hurt when you do this.
Partner B: That's not what I meant by that at all. [or] That's not what happened at all. [or] That's not my intent, you're wrong to feel that way.
Partner A: The actions still hurt.
Partner B: You should just get over that, then, you're reading too much (or the wrong things) into what happened. It doesn't mean anything.
Partner A: You're not listening to me. Fine, you just tell your version.
What's happening in this exchange is an invalidation of an emotional experience (Partner A's interpretation of events) in favour of an entrenched defensive stance (Partner B's version). Partner A generally becomes equally entrenched in wanting the hurts acknowledged, while Partner B continues to refuse to engage on and explore their partner's perspective. The invalidation that occurs on both sides of the engagement happens for a variety of reasons; some people can't tolerate the general intensity of conflict and retreat to defensive positions at the first whiff of confrontation and conflict. Others respond to the sense of feeling critiqued or attacked with anger, either as a standalone reaction or as a mask over guilt and shame as their respective life experiences and filters have programmed them to react.
The end result is that the couple devolves into dysfunctional partnership and a power struggle, with each partner trying to emerge victorious, and RIGHT. The therapist, then, becomes the monkey in the middle, trying to de-escalate the rising reactivity in the room… and in the relationship overall.
It's hard as a therapist to avoid getting as trapped as our clients in the "he said/she said"* dynamics of the relationship, but I'll let you in on a little secret from the therapist's chair: most therapists care less about revisiting (aka, getting bogged down in) the clients' understanding of "how we got here", and are more interested in looking at "where CAN we get to from here?". Honestly, if we get stuck in those entrenched re-enactments, we're not going to be any significant use to anyone in the counselling process, probably including ourselves. However, it's also not our job to do all the work FOR our clients, so it behooves us to disrupt that pattern of stuckness as early and as often as possible. Breaking out of entrenchment means the clients themselves need to find a way of facing the risk of being shot when they climb out of the foxholes, set aside their defensive weaponry, and try to engage. Yes, that can be brutal and risky, and painful when we do, in fact, get shot. Sometimes we only get past that risky stage by a "fake it till you make it approach" aimed at de-escalating the process first and making space to try different things later.
So what lies BEYOND that painful state?
Hard decisions, for the most part. Reconnection and repair involves making the choice to relinquish those treasured entrenchments. Some clients lament feeling forced to "give up" or "give in"; they equate the loss of the entrenched stances as "taking the blame for things I didn't (mean to) do", or bearing what to them feels like a disproportionate amount of responsibility for a situation that it does, in fact, take two to get into. But the Terry Real quote at the top of this entry is a stark reminder that entrenchment and intimacy stand at very distant odds with each other, and sometimes we have to choose carefully the hills we want to defend and die on. Sometimes it's not about what we *DID*, but rather about managing the unexpected emotional consequences.
People react to each other based on the smallest indicator possible: visible behaviours. How we behave triggers for others an entire landscape of internal experience, however, that carries with it weight from personal narratives, relationship histories, learned behaviours, active and latent models of expectation and value. And how a partner reacts to us comes as a result from processing all of THAT information, often unconsciously and nearly-instantaneously. But it starts with something we DID, regardless of what we might have INTENDED. Intent is material that exists below our individual waterline, obscured to others' perceptions.
Breaking through reactivity to listen and engage with a partner's concerns requires an ability to sit and sift through our own provoked reactivity, a willingness to see the trenches ahead of us and choose to NOT step into them. I won't lie, Bob, it's a LOT of work to see our own reactivity when it's overwhelming us; "soldiers under hard fire" is certainly an apt description with a solid side order of "duck and cover". Unless we're absolutely secure in ourselves and our partnership, hearing concern or challenges around each other's emotional states is hard to accept; no-one wants to be the partner who inflicts pain or harm on our supposed-loved ones, we can't see ourselves as That Kind Of Person, and if we get swamped in our own guilt and sham, it's going to be next to impossible to stay present in that heat. And from the other side of the engagement, it's going to be a very finite, possibly very short, time we're going to be willing to continue trying to engage with a partner whose default reaction is defensiveness, deflection, invalidation. We can't connect with that, we feel further damaged by that invalidation, and eventually we give up.
And giving up is the death knell of intimacy, if not of the relationship as a whole.
We often have to reinvent ourselves as risk-takers in relationship. Reconnection and repair after any period of trench warfare is entirely about practicing vulnerability, of letting go of the need to be right in favour of the need to be connected to this wonderful person you've chosen to partner with. We're not going to get there in one or two counselling sessions, either; it may have taken clients YEARS to get into this place, it's going to take a potentially long time to get back out of those ruts, to fill in the trenches, to have better tools for repair than defense. But it starts with getting beyond the dynamic of righteous and indignant entrenchment, the highly-defended individual versions of "what happened" that keep us (even your therapist, from time to time) stuck, and out into the open where we can practice staying out in the open, even under fire.
---
* — With apologies for the binary gendered language; I promise this relational dynamic is one of the many that transcends heteronormative relationships.